The most anticipated event for the mobile industry, Mobile World Congress (MWC) 2019, was held in Barcelona from February 25-28. When the combined forces of Karix Mobile and Tanla Solutions united, the excitement levels soared to new heights.
The theme for MWC 2019 was 'Intelligent Connectivity', and the event gave us the opportunity to gauge the global pulse of the mobile industry. MWC 2019 was a special event for us this year as Karix rolled out its suite of services for the WhatsApp Business solution.
We present to you some highlights from the event that brought together experts, opinion leaders and innovators from across the globe.
Launching Services for WhatsApp Business API
Karix Mobile announced and showcased their suite of services for the WhatsApp Business solution at Mobile World Congress 2019 in Barcelona. Karix is one of the select official WhatsApp Business Service Providers globally to offer this service. For enterprise customers based in India, Karix will offer two deployment models – Managed Cloud and On-Premise, to integrate the WhatsApp Business API. For global customers and developers, the WhatsApp business API will be available through karix.io – its cloud communication platform as a service (CPaaS). Read our press release for more information.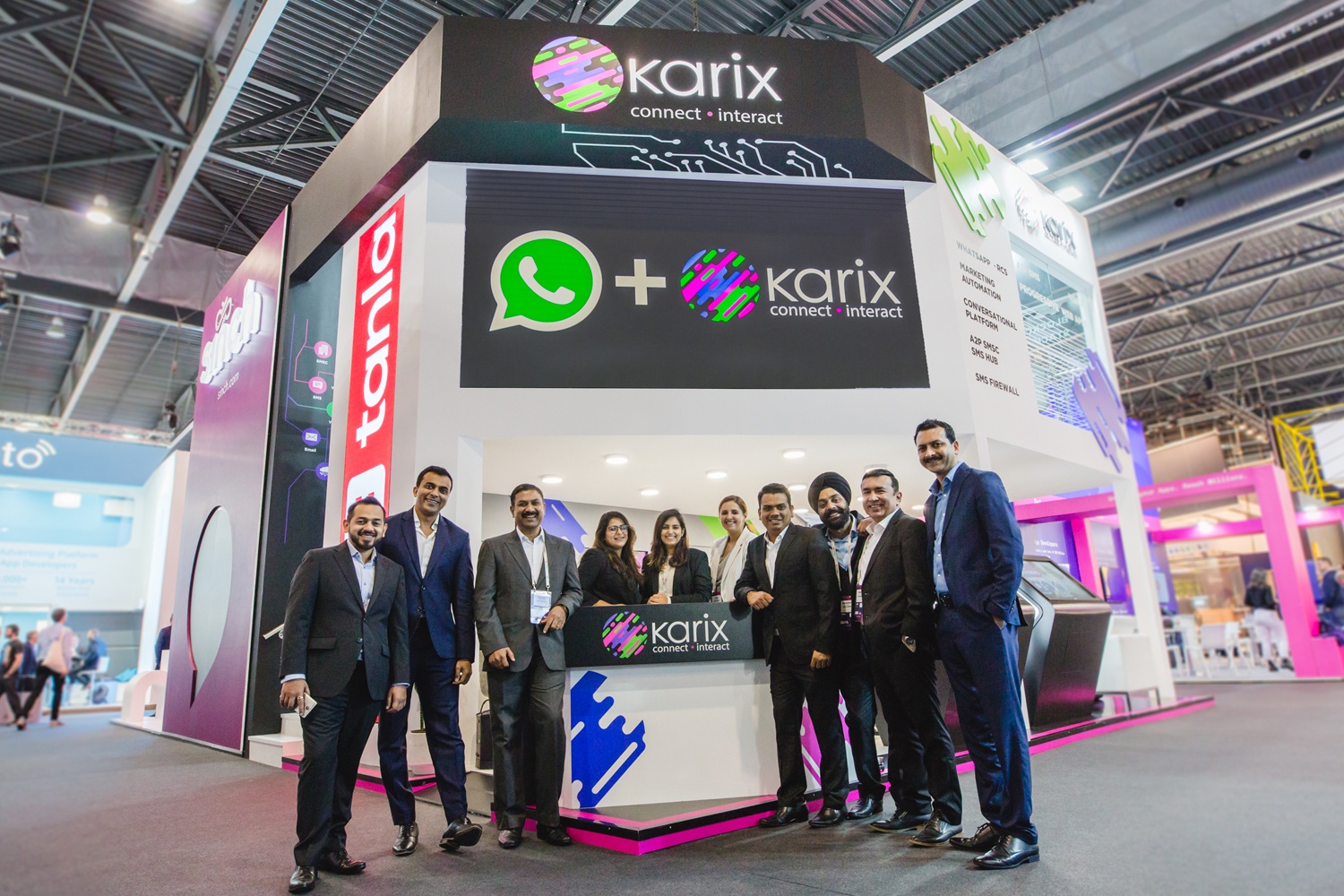 Launching our suite of services for WhatsApp Business
Watch Gurteshwar Singh talk about karix.io's Unified API
Better known as Guru, karix.io's product lead sheds light on the Unified API for
SMS

and

WhatsApp Business

by karix.io.
---
If you are interested in a live demo, write to us at sales@karix.io.
For updates and news, subscribe to us by sharing your email below.
---